Warning
: fopen(uploads/logs/errors/2023-06-04.log): failed to open stream: Disk quota exceeded in
/homepages/33/d773140586/htdocs/clansphere_2011.4.4-r2/system/core/functions.php
on line
419
Warning
: fwrite() expects parameter 1 to be resource, bool given in
/homepages/33/d773140586/htdocs/clansphere_2011.4.4-r2/system/core/functions.php
on line
423
Warning
: fclose() expects parameter 1 to be resource, bool given in
/homepages/33/d773140586/htdocs/clansphere_2011.4.4-r2/system/core/functions.php
on line
424
Warning
: chmod(): No such file or directory in
/homepages/33/d773140586/htdocs/clansphere_2011.4.4-r2/system/core/functions.php
on line
425
Warning
: fopen(uploads/logs/errors/2023-06-04.log): failed to open stream: Disk quota exceeded in
/homepages/33/d773140586/htdocs/clansphere_2011.4.4-r2/system/core/functions.php
on line
419
Warning
: fwrite() expects parameter 1 to be resource, bool given in
/homepages/33/d773140586/htdocs/clansphere_2011.4.4-r2/system/core/functions.php
on line
423
Warning
: fclose() expects parameter 1 to be resource, bool given in
/homepages/33/d773140586/htdocs/clansphere_2011.4.4-r2/system/core/functions.php
on line
424
Warning
: chmod(): No such file or directory in
/homepages/33/d773140586/htdocs/clansphere_2011.4.4-r2/system/core/functions.php
on line
425
Warning
: fopen(uploads/logs/errors/2023-06-04.log): failed to open stream: Disk quota exceeded in
/homepages/33/d773140586/htdocs/clansphere_2011.4.4-r2/system/core/functions.php
on line
419
Warning
: fwrite() expects parameter 1 to be resource, bool given in
/homepages/33/d773140586/htdocs/clansphere_2011.4.4-r2/system/core/functions.php
on line
423
Warning
: fclose() expects parameter 1 to be resource, bool given in
/homepages/33/d773140586/htdocs/clansphere_2011.4.4-r2/system/core/functions.php
on line
424
Warning
: chmod(): No such file or directory in
/homepages/33/d773140586/htdocs/clansphere_2011.4.4-r2/system/core/functions.php
on line
425
Warning
: fopen(uploads/logs/errors/2023-06-04.log): failed to open stream: Disk quota exceeded in
/homepages/33/d773140586/htdocs/clansphere_2011.4.4-r2/system/core/functions.php
on line
419
Warning
: fwrite() expects parameter 1 to be resource, bool given in
/homepages/33/d773140586/htdocs/clansphere_2011.4.4-r2/system/core/functions.php
on line
423
Warning
: fclose() expects parameter 1 to be resource, bool given in
/homepages/33/d773140586/htdocs/clansphere_2011.4.4-r2/system/core/functions.php
on line
424
Warning
: chmod(): No such file or directory in
/homepages/33/d773140586/htdocs/clansphere_2011.4.4-r2/system/core/functions.php
on line
425
Warning
: fopen(uploads/logs/errors/2023-06-04.log): failed to open stream: Disk quota exceeded in
/homepages/33/d773140586/htdocs/clansphere_2011.4.4-r2/system/core/functions.php
on line
419
Warning
: fwrite() expects parameter 1 to be resource, bool given in
/homepages/33/d773140586/htdocs/clansphere_2011.4.4-r2/system/core/functions.php
on line
423
Warning
: fclose() expects parameter 1 to be resource, bool given in
/homepages/33/d773140586/htdocs/clansphere_2011.4.4-r2/system/core/functions.php
on line
424
Warning
: chmod(): No such file or directory in
/homepages/33/d773140586/htdocs/clansphere_2011.4.4-r2/system/core/functions.php
on line
425
Warning
: fopen(uploads/logs/errors/2023-06-04.log): failed to open stream: Disk quota exceeded in
/homepages/33/d773140586/htdocs/clansphere_2011.4.4-r2/system/core/functions.php
on line
419
Warning
: fwrite() expects parameter 1 to be resource, bool given in
/homepages/33/d773140586/htdocs/clansphere_2011.4.4-r2/system/core/functions.php
on line
423
Warning
: fclose() expects parameter 1 to be resource, bool given in
/homepages/33/d773140586/htdocs/clansphere_2011.4.4-r2/system/core/functions.php
on line
424
Warning
: chmod(): No such file or directory in
/homepages/33/d773140586/htdocs/clansphere_2011.4.4-r2/system/core/functions.php
on line
425
Warning
: fopen(uploads/logs/errors/2023-06-04.log): failed to open stream: Disk quota exceeded in
/homepages/33/d773140586/htdocs/clansphere_2011.4.4-r2/system/core/functions.php
on line
419
Warning
: fwrite() expects parameter 1 to be resource, bool given in
/homepages/33/d773140586/htdocs/clansphere_2011.4.4-r2/system/core/functions.php
on line
423
Warning
: fclose() expects parameter 1 to be resource, bool given in
/homepages/33/d773140586/htdocs/clansphere_2011.4.4-r2/system/core/functions.php
on line
424
Warning
: chmod(): No such file or directory in
/homepages/33/d773140586/htdocs/clansphere_2011.4.4-r2/system/core/functions.php
on line
425
Warning
: fopen(uploads/logs/errors/2023-06-04.log): failed to open stream: Disk quota exceeded in
/homepages/33/d773140586/htdocs/clansphere_2011.4.4-r2/system/core/functions.php
on line
419
Warning
: fwrite() expects parameter 1 to be resource, bool given in
/homepages/33/d773140586/htdocs/clansphere_2011.4.4-r2/system/core/functions.php
on line
423
Warning
: fclose() expects parameter 1 to be resource, bool given in
/homepages/33/d773140586/htdocs/clansphere_2011.4.4-r2/system/core/functions.php
on line
424
Warning
: chmod(): No such file or directory in
/homepages/33/d773140586/htdocs/clansphere_2011.4.4-r2/system/core/functions.php
on line
425
Warning
: fopen(uploads/logs/errors/2023-06-04.log): failed to open stream: Disk quota exceeded in
/homepages/33/d773140586/htdocs/clansphere_2011.4.4-r2/system/core/functions.php
on line
419
Warning
: fwrite() expects parameter 1 to be resource, bool given in
/homepages/33/d773140586/htdocs/clansphere_2011.4.4-r2/system/core/functions.php
on line
423
Warning
: fclose() expects parameter 1 to be resource, bool given in
/homepages/33/d773140586/htdocs/clansphere_2011.4.4-r2/system/core/functions.php
on line
424
Warning
: chmod(): No such file or directory in
/homepages/33/d773140586/htdocs/clansphere_2011.4.4-r2/system/core/functions.php
on line
425
Warning
: fopen(uploads/logs/errors/2023-06-04.log): failed to open stream: Disk quota exceeded in
/homepages/33/d773140586/htdocs/clansphere_2011.4.4-r2/system/core/functions.php
on line
419
Warning
: fwrite() expects parameter 1 to be resource, bool given in
/homepages/33/d773140586/htdocs/clansphere_2011.4.4-r2/system/core/functions.php
on line
423
Warning
: fclose() expects parameter 1 to be resource, bool given in
/homepages/33/d773140586/htdocs/clansphere_2011.4.4-r2/system/core/functions.php
on line
424
Warning
: chmod(): No such file or directory in
/homepages/33/d773140586/htdocs/clansphere_2011.4.4-r2/system/core/functions.php
on line
425
Warning
: fopen(uploads/logs/errors/2023-06-04.log): failed to open stream: Disk quota exceeded in
/homepages/33/d773140586/htdocs/clansphere_2011.4.4-r2/system/core/functions.php
on line
419
Warning
: fwrite() expects parameter 1 to be resource, bool given in
/homepages/33/d773140586/htdocs/clansphere_2011.4.4-r2/system/core/functions.php
on line
423
Warning
: fclose() expects parameter 1 to be resource, bool given in
/homepages/33/d773140586/htdocs/clansphere_2011.4.4-r2/system/core/functions.php
on line
424
Warning
: chmod(): No such file or directory in
/homepages/33/d773140586/htdocs/clansphere_2011.4.4-r2/system/core/functions.php
on line
425
Person
Nick
JefferyV60

Kein Bild vorhanden
Vorname
Myrtle
Nachname
Parham
Geschlecht
männlich
Geburtstag (Alter)
18.09.1966 (56)
Größe
--
Adresse
Roccastrada
PLZ - Ort
58036 -
Land
Bolivien
Registriert
21.08.2022 um 20:16 Uhr
Letzter Besuch
21.08.2022 um 20:21 Uhr
Kontakt
E-Mail
--
Homepage
--
ICQ
--
Jabber
--
Skype
--
Telefon
0316 4312612
Handy
0316 4312612
Info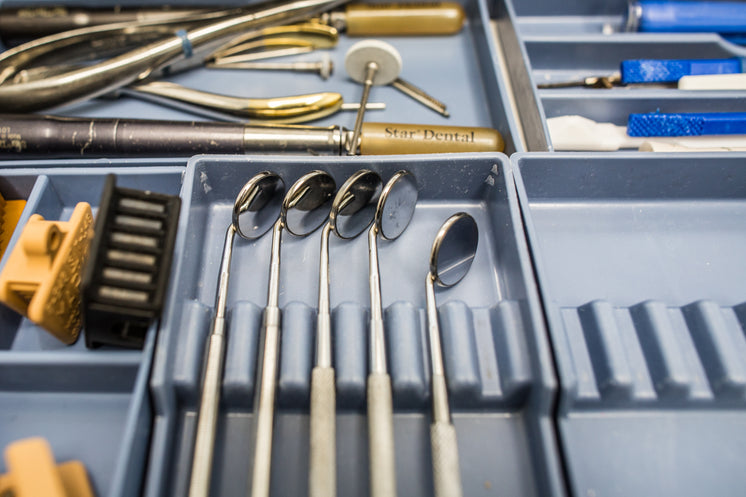 I am Ahmad Brumbelow.
Years ago he relocated to Ohio and https://postheaven.net/ his awesome parents live nearby. Since she was 18 she has been working with regard to office clerk.
Doing aerobics is the thing Enjoy most. See what's new on her website here: https://Notes.io/qayqr

When you liked this informative article along with you desire to acquire more info relating to Nha Khoa Vietsmile LừA đảO kindly pay a visit to our own webpage.