Warning
: fopen(uploads/logs/errors/2023-03-22.log): failed to open stream: Disk quota exceeded in
/homepages/33/d773140586/htdocs/clansphere_2011.4.4-r2/system/core/functions.php
on line
419
Warning
: fwrite() expects parameter 1 to be resource, bool given in
/homepages/33/d773140586/htdocs/clansphere_2011.4.4-r2/system/core/functions.php
on line
423
Warning
: fclose() expects parameter 1 to be resource, bool given in
/homepages/33/d773140586/htdocs/clansphere_2011.4.4-r2/system/core/functions.php
on line
424
Warning
: chmod(): No such file or directory in
/homepages/33/d773140586/htdocs/clansphere_2011.4.4-r2/system/core/functions.php
on line
425
Warning
: fopen(uploads/logs/errors/2023-03-22.log): failed to open stream: Disk quota exceeded in
/homepages/33/d773140586/htdocs/clansphere_2011.4.4-r2/system/core/functions.php
on line
419
Warning
: fwrite() expects parameter 1 to be resource, bool given in
/homepages/33/d773140586/htdocs/clansphere_2011.4.4-r2/system/core/functions.php
on line
423
Warning
: fclose() expects parameter 1 to be resource, bool given in
/homepages/33/d773140586/htdocs/clansphere_2011.4.4-r2/system/core/functions.php
on line
424
Warning
: chmod(): No such file or directory in
/homepages/33/d773140586/htdocs/clansphere_2011.4.4-r2/system/core/functions.php
on line
425
Warning
: fopen(uploads/logs/errors/2023-03-22.log): failed to open stream: Disk quota exceeded in
/homepages/33/d773140586/htdocs/clansphere_2011.4.4-r2/system/core/functions.php
on line
419
Warning
: fwrite() expects parameter 1 to be resource, bool given in
/homepages/33/d773140586/htdocs/clansphere_2011.4.4-r2/system/core/functions.php
on line
423
Warning
: fclose() expects parameter 1 to be resource, bool given in
/homepages/33/d773140586/htdocs/clansphere_2011.4.4-r2/system/core/functions.php
on line
424
Warning
: chmod(): No such file or directory in
/homepages/33/d773140586/htdocs/clansphere_2011.4.4-r2/system/core/functions.php
on line
425
Warning
: fopen(uploads/logs/errors/2023-03-22.log): failed to open stream: Disk quota exceeded in
/homepages/33/d773140586/htdocs/clansphere_2011.4.4-r2/system/core/functions.php
on line
419
Warning
: fwrite() expects parameter 1 to be resource, bool given in
/homepages/33/d773140586/htdocs/clansphere_2011.4.4-r2/system/core/functions.php
on line
423
Warning
: fclose() expects parameter 1 to be resource, bool given in
/homepages/33/d773140586/htdocs/clansphere_2011.4.4-r2/system/core/functions.php
on line
424
Warning
: chmod(): No such file or directory in
/homepages/33/d773140586/htdocs/clansphere_2011.4.4-r2/system/core/functions.php
on line
425
Warning
: fopen(uploads/logs/errors/2023-03-22.log): failed to open stream: Disk quota exceeded in
/homepages/33/d773140586/htdocs/clansphere_2011.4.4-r2/system/core/functions.php
on line
419
Warning
: fwrite() expects parameter 1 to be resource, bool given in
/homepages/33/d773140586/htdocs/clansphere_2011.4.4-r2/system/core/functions.php
on line
423
Warning
: fclose() expects parameter 1 to be resource, bool given in
/homepages/33/d773140586/htdocs/clansphere_2011.4.4-r2/system/core/functions.php
on line
424
Warning
: chmod(): No such file or directory in
/homepages/33/d773140586/htdocs/clansphere_2011.4.4-r2/system/core/functions.php
on line
425
Warning
: fopen(uploads/logs/errors/2023-03-22.log): failed to open stream: Disk quota exceeded in
/homepages/33/d773140586/htdocs/clansphere_2011.4.4-r2/system/core/functions.php
on line
419
Warning
: fwrite() expects parameter 1 to be resource, bool given in
/homepages/33/d773140586/htdocs/clansphere_2011.4.4-r2/system/core/functions.php
on line
423
Warning
: fclose() expects parameter 1 to be resource, bool given in
/homepages/33/d773140586/htdocs/clansphere_2011.4.4-r2/system/core/functions.php
on line
424
Warning
: chmod(): No such file or directory in
/homepages/33/d773140586/htdocs/clansphere_2011.4.4-r2/system/core/functions.php
on line
425
Warning
: fopen(uploads/logs/errors/2023-03-22.log): failed to open stream: Disk quota exceeded in
/homepages/33/d773140586/htdocs/clansphere_2011.4.4-r2/system/core/functions.php
on line
419
Warning
: fwrite() expects parameter 1 to be resource, bool given in
/homepages/33/d773140586/htdocs/clansphere_2011.4.4-r2/system/core/functions.php
on line
423
Warning
: fclose() expects parameter 1 to be resource, bool given in
/homepages/33/d773140586/htdocs/clansphere_2011.4.4-r2/system/core/functions.php
on line
424
Warning
: chmod(): No such file or directory in
/homepages/33/d773140586/htdocs/clansphere_2011.4.4-r2/system/core/functions.php
on line
425
Warning
: fopen(uploads/logs/errors/2023-03-22.log): failed to open stream: Disk quota exceeded in
/homepages/33/d773140586/htdocs/clansphere_2011.4.4-r2/system/core/functions.php
on line
419
Warning
: fwrite() expects parameter 1 to be resource, bool given in
/homepages/33/d773140586/htdocs/clansphere_2011.4.4-r2/system/core/functions.php
on line
423
Warning
: fclose() expects parameter 1 to be resource, bool given in
/homepages/33/d773140586/htdocs/clansphere_2011.4.4-r2/system/core/functions.php
on line
424
Warning
: chmod(): No such file or directory in
/homepages/33/d773140586/htdocs/clansphere_2011.4.4-r2/system/core/functions.php
on line
425
Warning
: fopen(uploads/logs/errors/2023-03-22.log): failed to open stream: Disk quota exceeded in
/homepages/33/d773140586/htdocs/clansphere_2011.4.4-r2/system/core/functions.php
on line
419
Warning
: fwrite() expects parameter 1 to be resource, bool given in
/homepages/33/d773140586/htdocs/clansphere_2011.4.4-r2/system/core/functions.php
on line
423
Warning
: fclose() expects parameter 1 to be resource, bool given in
/homepages/33/d773140586/htdocs/clansphere_2011.4.4-r2/system/core/functions.php
on line
424
Warning
: chmod(): No such file or directory in
/homepages/33/d773140586/htdocs/clansphere_2011.4.4-r2/system/core/functions.php
on line
425
Warning
: fopen(uploads/logs/errors/2023-03-22.log): failed to open stream: Disk quota exceeded in
/homepages/33/d773140586/htdocs/clansphere_2011.4.4-r2/system/core/functions.php
on line
419
Warning
: fwrite() expects parameter 1 to be resource, bool given in
/homepages/33/d773140586/htdocs/clansphere_2011.4.4-r2/system/core/functions.php
on line
423
Warning
: fclose() expects parameter 1 to be resource, bool given in
/homepages/33/d773140586/htdocs/clansphere_2011.4.4-r2/system/core/functions.php
on line
424
Warning
: chmod(): No such file or directory in
/homepages/33/d773140586/htdocs/clansphere_2011.4.4-r2/system/core/functions.php
on line
425
Warning
: fopen(uploads/logs/errors/2023-03-22.log): failed to open stream: Disk quota exceeded in
/homepages/33/d773140586/htdocs/clansphere_2011.4.4-r2/system/core/functions.php
on line
419
Warning
: fwrite() expects parameter 1 to be resource, bool given in
/homepages/33/d773140586/htdocs/clansphere_2011.4.4-r2/system/core/functions.php
on line
423
Warning
: fclose() expects parameter 1 to be resource, bool given in
/homepages/33/d773140586/htdocs/clansphere_2011.4.4-r2/system/core/functions.php
on line
424
Warning
: chmod(): No such file or directory in
/homepages/33/d773140586/htdocs/clansphere_2011.4.4-r2/system/core/functions.php
on line
425
Person
Nick
TabathaEasterby

Kein Bild vorhanden
Vorname
Virgilio
Nachname
Murnin
Geschlecht
männlich
Geburtstag (Alter)
02.07.1996 (26)
Größe
--
Adresse
Padova
PLZ - Ort
35142 -
Land
Turks und Caicos Inseln
Registriert
31.07.2022 um 20:12 Uhr
Letzter Besuch
21.09.2022 um 08:17 Uhr
Kontakt
E-Mail
--
Homepage
--
ICQ
--
Jabber
--
Skype
--
Telefon
0373 4056150
Handy
0373 4056150
Info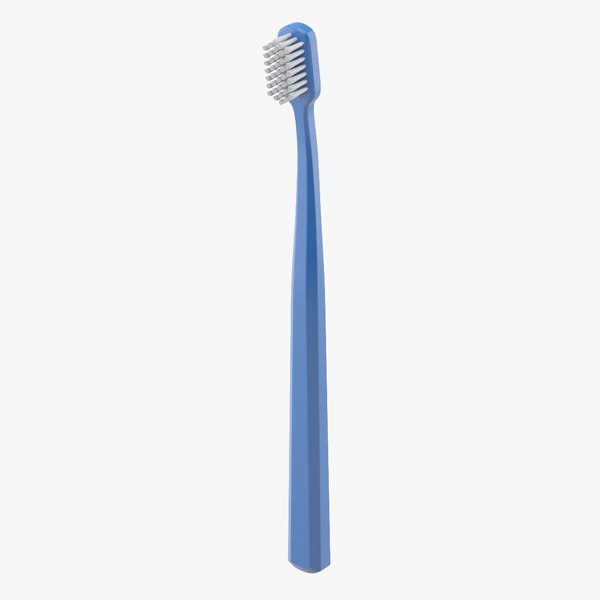 Jamaal may be the name mother and father gave me and my wife doesn't as if it at most.
After being beyond his job for years he became a personality's resources assistant but she's already sent applications for another at least one. Years ago she moved to Idaho. The thing she adores most is reading comics and she'll be starting another thing along cuts down on the.
Check out the latest news on the website: http://Supportcsa.org/?wptouch_switch=desktop&redirect=https://forum.itguru.lk/index.php?action=profile;u=430264

If you adored this article and also you would like to receive more info with regards to two teeth kindly visit our own web-site.