Warning
: fopen(uploads/logs/errors/2023-09-22.log): failed to open stream: Disk quota exceeded in
/homepages/33/d773140586/htdocs/clansphere_2011.4.4-r2/system/core/functions.php
on line
419
Warning
: fwrite() expects parameter 1 to be resource, bool given in
/homepages/33/d773140586/htdocs/clansphere_2011.4.4-r2/system/core/functions.php
on line
423
Warning
: fclose() expects parameter 1 to be resource, bool given in
/homepages/33/d773140586/htdocs/clansphere_2011.4.4-r2/system/core/functions.php
on line
424
Warning
: chmod(): No such file or directory in
/homepages/33/d773140586/htdocs/clansphere_2011.4.4-r2/system/core/functions.php
on line
425
Warning
: fopen(uploads/logs/errors/2023-09-22.log): failed to open stream: Disk quota exceeded in
/homepages/33/d773140586/htdocs/clansphere_2011.4.4-r2/system/core/functions.php
on line
419
Warning
: fwrite() expects parameter 1 to be resource, bool given in
/homepages/33/d773140586/htdocs/clansphere_2011.4.4-r2/system/core/functions.php
on line
423
Warning
: fclose() expects parameter 1 to be resource, bool given in
/homepages/33/d773140586/htdocs/clansphere_2011.4.4-r2/system/core/functions.php
on line
424
Warning
: chmod(): No such file or directory in
/homepages/33/d773140586/htdocs/clansphere_2011.4.4-r2/system/core/functions.php
on line
425
Warning
: fopen(uploads/logs/errors/2023-09-22.log): failed to open stream: Disk quota exceeded in
/homepages/33/d773140586/htdocs/clansphere_2011.4.4-r2/system/core/functions.php
on line
419
Warning
: fwrite() expects parameter 1 to be resource, bool given in
/homepages/33/d773140586/htdocs/clansphere_2011.4.4-r2/system/core/functions.php
on line
423
Warning
: fclose() expects parameter 1 to be resource, bool given in
/homepages/33/d773140586/htdocs/clansphere_2011.4.4-r2/system/core/functions.php
on line
424
Warning
: chmod(): No such file or directory in
/homepages/33/d773140586/htdocs/clansphere_2011.4.4-r2/system/core/functions.php
on line
425
Warning
: fopen(uploads/logs/errors/2023-09-22.log): failed to open stream: Disk quota exceeded in
/homepages/33/d773140586/htdocs/clansphere_2011.4.4-r2/system/core/functions.php
on line
419
Warning
: fwrite() expects parameter 1 to be resource, bool given in
/homepages/33/d773140586/htdocs/clansphere_2011.4.4-r2/system/core/functions.php
on line
423
Warning
: fclose() expects parameter 1 to be resource, bool given in
/homepages/33/d773140586/htdocs/clansphere_2011.4.4-r2/system/core/functions.php
on line
424
Warning
: chmod(): No such file or directory in
/homepages/33/d773140586/htdocs/clansphere_2011.4.4-r2/system/core/functions.php
on line
425
Warning
: fopen(uploads/logs/errors/2023-09-22.log): failed to open stream: Disk quota exceeded in
/homepages/33/d773140586/htdocs/clansphere_2011.4.4-r2/system/core/functions.php
on line
419
Warning
: fwrite() expects parameter 1 to be resource, bool given in
/homepages/33/d773140586/htdocs/clansphere_2011.4.4-r2/system/core/functions.php
on line
423
Warning
: fclose() expects parameter 1 to be resource, bool given in
/homepages/33/d773140586/htdocs/clansphere_2011.4.4-r2/system/core/functions.php
on line
424
Warning
: chmod(): No such file or directory in
/homepages/33/d773140586/htdocs/clansphere_2011.4.4-r2/system/core/functions.php
on line
425
Warning
: fopen(uploads/logs/errors/2023-09-22.log): failed to open stream: Disk quota exceeded in
/homepages/33/d773140586/htdocs/clansphere_2011.4.4-r2/system/core/functions.php
on line
419
Warning
: fwrite() expects parameter 1 to be resource, bool given in
/homepages/33/d773140586/htdocs/clansphere_2011.4.4-r2/system/core/functions.php
on line
423
Warning
: fclose() expects parameter 1 to be resource, bool given in
/homepages/33/d773140586/htdocs/clansphere_2011.4.4-r2/system/core/functions.php
on line
424
Warning
: chmod(): No such file or directory in
/homepages/33/d773140586/htdocs/clansphere_2011.4.4-r2/system/core/functions.php
on line
425
Warning
: fopen(uploads/logs/errors/2023-09-22.log): failed to open stream: Disk quota exceeded in
/homepages/33/d773140586/htdocs/clansphere_2011.4.4-r2/system/core/functions.php
on line
419
Warning
: fwrite() expects parameter 1 to be resource, bool given in
/homepages/33/d773140586/htdocs/clansphere_2011.4.4-r2/system/core/functions.php
on line
423
Warning
: fclose() expects parameter 1 to be resource, bool given in
/homepages/33/d773140586/htdocs/clansphere_2011.4.4-r2/system/core/functions.php
on line
424
Warning
: chmod(): No such file or directory in
/homepages/33/d773140586/htdocs/clansphere_2011.4.4-r2/system/core/functions.php
on line
425
Warning
: fopen(uploads/logs/errors/2023-09-22.log): failed to open stream: Disk quota exceeded in
/homepages/33/d773140586/htdocs/clansphere_2011.4.4-r2/system/core/functions.php
on line
419
Warning
: fwrite() expects parameter 1 to be resource, bool given in
/homepages/33/d773140586/htdocs/clansphere_2011.4.4-r2/system/core/functions.php
on line
423
Warning
: fclose() expects parameter 1 to be resource, bool given in
/homepages/33/d773140586/htdocs/clansphere_2011.4.4-r2/system/core/functions.php
on line
424
Warning
: chmod(): No such file or directory in
/homepages/33/d773140586/htdocs/clansphere_2011.4.4-r2/system/core/functions.php
on line
425
Warning
: fopen(uploads/logs/errors/2023-09-22.log): failed to open stream: Disk quota exceeded in
/homepages/33/d773140586/htdocs/clansphere_2011.4.4-r2/system/core/functions.php
on line
419
Warning
: fwrite() expects parameter 1 to be resource, bool given in
/homepages/33/d773140586/htdocs/clansphere_2011.4.4-r2/system/core/functions.php
on line
423
Warning
: fclose() expects parameter 1 to be resource, bool given in
/homepages/33/d773140586/htdocs/clansphere_2011.4.4-r2/system/core/functions.php
on line
424
Warning
: chmod(): No such file or directory in
/homepages/33/d773140586/htdocs/clansphere_2011.4.4-r2/system/core/functions.php
on line
425
Warning
: fopen(uploads/logs/errors/2023-09-22.log): failed to open stream: Disk quota exceeded in
/homepages/33/d773140586/htdocs/clansphere_2011.4.4-r2/system/core/functions.php
on line
419
Warning
: fwrite() expects parameter 1 to be resource, bool given in
/homepages/33/d773140586/htdocs/clansphere_2011.4.4-r2/system/core/functions.php
on line
423
Warning
: fclose() expects parameter 1 to be resource, bool given in
/homepages/33/d773140586/htdocs/clansphere_2011.4.4-r2/system/core/functions.php
on line
424
Warning
: chmod(): No such file or directory in
/homepages/33/d773140586/htdocs/clansphere_2011.4.4-r2/system/core/functions.php
on line
425
Warning
: fopen(uploads/logs/errors/2023-09-22.log): failed to open stream: Disk quota exceeded in
/homepages/33/d773140586/htdocs/clansphere_2011.4.4-r2/system/core/functions.php
on line
419
Warning
: fwrite() expects parameter 1 to be resource, bool given in
/homepages/33/d773140586/htdocs/clansphere_2011.4.4-r2/system/core/functions.php
on line
423
Warning
: fclose() expects parameter 1 to be resource, bool given in
/homepages/33/d773140586/htdocs/clansphere_2011.4.4-r2/system/core/functions.php
on line
424
Warning
: chmod(): No such file or directory in
/homepages/33/d773140586/htdocs/clansphere_2011.4.4-r2/system/core/functions.php
on line
425
Person
Nick
NoemiStinson39

Kein Bild vorhanden
Vorname
Luther
Nachname
Blackall
Geschlecht
männlich
Geburtstag (Alter)
25.02.1983 (40)
Größe
--
Adresse
Montrouge
PLZ - Ort
92120 -
Land
Fidschi
Registriert
14.07.2022 um 18:40 Uhr
Letzter Besuch
16.07.2022 um 07:36 Uhr
Kontakt
E-Mail
--
Homepage
--
ICQ
--
Jabber
--
Skype
--
Telefon
01.79.23.98.51
Handy
01.79.23.98.51
Info
Hello! My name is Luther.
It is a little about myself: I live in France, Affordable Chiropractor my city of Montrouge.

It's called often Northern or Affordable Chiropractor cultural capital of CENTRE. I've married 1 years ago.
I have two children - a son (Jennie) and the daughter (Keisha). We all like Sailing.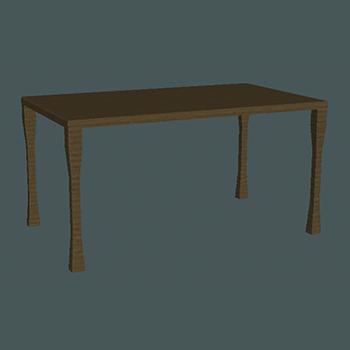 If you liked this article and you also would like to be given more info concerning Affordable Chiropractor kindly visit the web site.